Keep Your Workforce Safe With Trusted Office and Warehouse Sanitization Services
As the COVID-19 pandemic continues to spread, it is increasingly important to keep your employees and customers safe and healthy. In efforts to help businesses continue operations during this crisis, Mr. Pressure Wash is offering office and warehouse sanitation services. Since these workplaces are essential parts of the supply chain, most remain functional during the pandemic.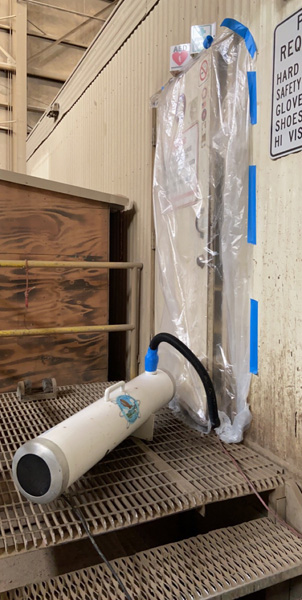 In spite of continued operation, these settings are particularly vulnerable to hygienic concerns due to the constant movement of products and people. So as to mitigate the risk of infection and halt the spread of pathogens, we Mr. Pressure Wash now provides sanitization services for warehouses and offices. By using proven methods that are both effective and affordable, we keep your business functioning safely.
Office & Warehouse Sanitization
When you are managing a warehouse, you are familiar with the constant flow of products as well as staff and customers. Considering that each of these is a potential vector for the transmission of viruses, it poses a unique concern for cleanliness in the midst of the COVID-19 pandemic. Additionally, offices are also notorious for quick spread of germs due to the continual in-person contact. To help control the situation, reach out to Mr. Pressure Wash and get trusted cleaning services from a reputable company with a proven track record of success. Using all the advantages of scientific innovation, we keep your workplace clean and safe for both your staff and customers.
Effective and Eco-Friendly Methods
In keeping with modern approaches to disinfection, Mr. Pressure Wash cleans your workplace to the highest standard of excellence. Protect your workers and consumers from the risk of COVID-19 with effective cleaning methods such as:
Bio-Sol Concentrate: It has been proven that the COVID-19 virus will stay on a surface for two weeks. Therefore, it is necessary to conduct frequent cleaning and thorough sanitization. This pathogen is vulnerable to chemical disinfectants, when properly applied. Bio-sol concentrate is a natural product which fights the coronavirus with a mixture of dimethyl benzyl ammonium chlorides and ethylbenzyl ammonium chlorides. Our team is experienced in applying this chemical efficiently so that you get all the benefits of cleanliness without incurring unnecessary downtime.
Ozone Cleaning: Since the COVID-19 virus is airborne, it is essential to the health of your staff that you keep the air clean. Ozone keeps both your air and surfaces free of all types of pathogens including bacteria and viruses, leaving you with sanitary surroundings. A chemical that occurs naturally after a rainstorm, this triple bonded Oxygen chemical mitigates viral risk and prevents spread while also leaving behind a fresh smell. Viruses have been studied during their interaction with ozone (

Roy et al., 1981

). After 30 seconds of exposure to ozone, 99 percent of the viruses were inactivated and demonstrated damage to their envelope proteins, which could result in failure of attachment to normal cells and breakage of the single-stranded RNA.

Ozone was used in China during the SARS epidemic, and proved 99.22% effective at killing the virus. The COVID-19 virus that we are facing today has a genome sequence that is 80% similar to SARS.

Although it is naturally present, high concentrations can pose a risk; so, to ensure your workplace is sterilized safely, let the Mr. Pressure Wash team assist.
As the COVID-19 concern continues to accelerate, it poses both risk and opportunity. You can establish yourself as a safe workplace which still utilizes environmentally friendly approaches when you use these cleaning techniques. Keep your business operating smoothly by reaching out to Mr. Pressure Wash and enlisting our office and warehouse sterilization services.